Featured
Parents planning on taking their little ones away during the Easter holidays are being offered a guide to ensure a harmonious journey. The travel guide from experts includes tips for travelling with children by boat, plane or train.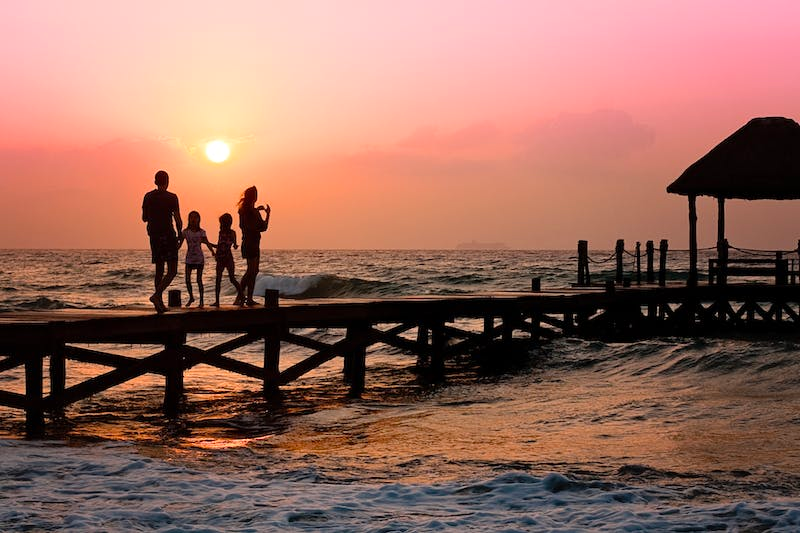 Anxious parents prepping for the Easter holidays with the family are being advised on hacks for a stress-free journey. With many parents planning to take their children on trips during the Easter holidays, experts offer their top tips for a harmonious journey. 
How to have a tantrum-free journey during the Easter holidays
Travel experts at luxury cruise agent 'Panache Cruises' have advised parents how to have a tantrum-free journey, no matter the mode of transport or distance. Travelling by plane, car, train or boat can throw up different challenges – from the room children have to move around to the entertainment available to keep them occupied.
For some children, experiencing different modes of transport for the first time can be fun and exciting, whereas others may find it stressful and boring. So having comprehensive tips for travelling with children on the most popular modes of transport during the Easter holidays can help parents prepare for a relaxing trip away.
Booking speedy boarding can save waiting for a long time in the departure lounge while packing snacks to ward off the hunger pangs will stop those little tummies rumbling. Keeping chargers close at hand will make sure that entertainment devices can be topped up keeping wandering minds occupied.
Top tips for travelling with children during the Easter holidays
James Cole, founder and managing director of luxury cruise specialists Panache Cruises said:
"The Easter school break is a popular time for families around the UK to take their children away for a spring holiday. Whether journeying by plane, train or boat, travelling can sometimes lead to children getting restless, bored or tired. 
"The key for parents is to be prepared for any eventuality and plan the trip to minimise time waiting around with the kids for long periods with no access to refreshment or entertainment. Keep chargers and refreshments close by in hand luggage so that they will never be short of things to do and don't be afraid to let your kids explore their surroundings – under supervision of course!
"It's a holiday and meant to be fun after all and by following some simple tips parents will be able to get into the spirit of the holiday with their kids and leave the tantrums at home." 
Expert tips for travelling by plane
Pack sweets 
Chewing or sucking on a sweet can help children to balance the change in atmospheric pressure and alleviate the symptoms of pressure changes when descending. This can help little ones who are affected by the changes and complain about ear, sinus or head pain.
Early departures
Early departures and late arrivals can play havoc with a child's sleep pattern. Given that sleep deprivation can often be a cause of tension, it is always best to choose convenient flight times. As a general rule, you are less likely to be delayed when taking a morning departure. Jet lag can also be a factor when travelling East so factor this in when planning long-haul flights too. 
Fast track 
Any families with bad experiences of waiting in queues with young children should consider paying extra for the 'fast track' which allows you to whisk through airport security with ease. A lot of the time it won't be a large additional amount and can be invaluable when it comes to a smooth journey through a busy airport. 
Stay comfortable
Parents should remember that the cabin environment often feels quite cold when airborne. This is especially true in the post-pandemic world where the air filtration systems constantly blow fresh air into the cabin. It is therefore sensible to wear several thin layers when on board which you can quickly adjust. Consider taking a neck pillow too to help children catch up on much-needed sleep. 
Plane position 
Families picking their seats on the plane should consider where would be best for their children.  Always ensure you sit together even if this means paying extra. Avoid sitting near the loo if possible too. Aside from aircraft toilets being very noisy, the constant queues or back and forth of passengers could cause disturbance to a sleeping child. Also, make sure to keep little ones away from aisle seats to further avoid nap disturbances. Children that are susceptible to travel sickness should avoid sitting at the rear of an aircraft – choose a seat near the centre of the plane's wings or closer to the nose (front) of the aircraft where the ride is typically more stable.
Make the most of in-flight entertainment 
Most long-haul aircraft now offer every passenger on board thousands of inflight entertainment channels. Whilst this is greatly appreciated by young and old, be aware that the hardware that drives this system often resides in boxes underneath window and aisle seats. This may restrict legroom for adults in the group and impede under-seat storage space. Always carry noise-cancelling headsets too as these can also help a child to sleep when the inflight entertainment is switched off. 
Expert tips for travelling by train
Direction of travel
When booking train tickets, some train operators will allow you to reserve seats with certain criteria such as forward/rear facing, seats with power, seats with fixed tables, quiet carriages or ones that are near to the buffet car. It is always a good idea to select seats facing the direction of travel as this will help any children who tend to fall victim to travel sickness. Seats that surround a large fixed table are always a good idea for families too.
Be prepared
Many trains are equipped with plenty of power/charging points. Make sure to pack any device chargers in an easy-to-grab area for use when needed on long train journeys. Hand sanitiser and toilet roll are always a good idea for train journeys too as the bathrooms often run out of these items during busy periods. Always ensure you have enough food and drink too as aisles can sometimes get blocked during peak-travel periods thereby preventing access to the buffet car.
Pack surprises
Kids on long journeys can get bored very easily, even with all of their favourite toys and games. This is why it is important to pack a new, exciting toy. Giving them something new to unpack can keep them busy and entertained for hours. 
Expert tips for travelling by boat
Time your travel
When booking travel by ferry, consider the time you are travelling in order to suit your family. Booking an overnight ferry and booking a cabin can be the best idea for parents hoping their children will sleep throughout the journey. Most car ferry cabins will have a private bathroom too. 
Explore
Cabin space can be small, especially for families with lively little ones. Take the time to explore the ship and the many child-friendly facilities that can usually be found on board. On longer ferry journeys it is not uncommon to find soft play areas, cinemas and amusement arcades. The facilities on cruise ships will be far more elaborate and some ships will even have water slides, zip lines, bumper cars and crazy golf. Many cruise lines will also have 'Kids Clubs' onboard such as Oceania Cruises' Alaska Explorer Youth Program.    
Snacks 
Keep kids happy on board by making sure to pack plenty of snacks. For children who tend to get travel or sea sickness, consider packing foods which are said to alleviate sickness symptoms like crackers, apples and bananas. It is always a good idea to pack travel sickness medication for unexpected bad weather. Brands like Sugeron or Kwells can be purchased from most good pharmacies.
For more tips on how to make the most out of the Easter holidays, please visit www.panachecruises.com